Who is Buck.It Ready?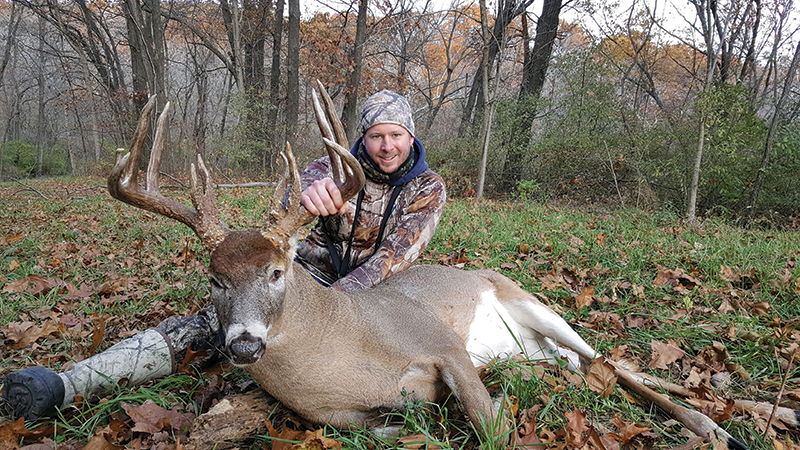 Hi, I'm Scott Hoelzel, founder of Buck.It Ready and I'm passionate about hunting, my family and friends.  While the order of my passions changes with the seasons, all my free-time is dedicated to learning all I can about whitetail deer.  Here's my story:
It all started with my first gun hunt with my Dad as a kid and has grown from there.  The love and passion for hunting really kicked in during my college years when one of my best friends introduced me to his Dad, Doc Below, a legendary whitetail hunter.
Doc took me under his wing. He introduced me to bow hunting and taught me the fundamentals and subtleties of hunting mature whitetails. Doc and I lived by the hunting motto's: TYT – Take Your Time, and STP – Stick to the Plan. A set of guiding principals for all hunters, whatever your game. Further fueling my love of hunting is my relationship with my Father-in-law, who is a retired farmer and avid whitetail hunter as well. He taught me the ins and outs of planting and nurturing game food plots which further advanced my whitetail knowledge.
Hunting is an important part of my life and I am always researching and digging deeper into the habits and preferences of whitetail deer. You might say Buck.It Ready started back when Doc asked, "What are the deer munching on?" Knowing what deer prefer, when they prefer it and putting the best seed together for the deer and your special hunting spot, is what Buck.It Ready Performance Food Plot Seed Mixtures is all about.
As Buck.It Ready grows as a business I will build it on relationships, TYT, and STP while sharing my whitetail passion with others and spending time with family and doing what I love.
Good Hunting,
Scott
Scott Hoelzel
Founder – Buck.It Ready LLC